The ketogenic diet is not just for weight loss! Therapeutic ketosis has been in use since the 1920s for the treatment of epilepsy, the ketogenic diet is a carbohydrate-restricted diet that has since been very useful in treating a number of chronic diseases and conditions. When it is referred to as a therapeutic diet, it is being used as a treatment alone or in conjunction with other treatments and targets much higher levels of ketones than the nutritional version that's become famous for weight loss. (1)
In a world that turns to pills too easily, the possibility that changing the way we eat can be one of the most important tools for regaining health and significantly reducing or eliminating our need to take medications that often come with gnarly and even lifelong side effects needs serious consideration and scientific investigation. So, let's take a look at what a therapeutic ketogenic diet is and the science that supports its use.
QUICK REFERENCE
Ketoacidosis v. Metabolic Ketosis
Out in the real world, you may have come across medical professionals who consider ketosis a not-so-good thing, and this likely stems from their understanding of pathological ketosis or ketoacidosis which occurs in diabetic patients who have insulin insufficiency. In this case, the body is starved of glucose because it does not have sufficient amounts of insulin to transport the glucose into the cells for fuel. Because of this, the body keeps it in circulation and the blood glucose levels can get dangerously high.
In this state of elevated blood glucose, the body goes into an emergency mode and produces ketone bodies in response to the liver sensing the very low levels of insulin. When blood glucose levels are very high and the body cannot produce insulin to regulate it, the body produces excessive ketone bodies, much higher than would be produced through a well-managed ketogenic, therapeutic ketogenic diet or even through fasting. This is a dangerous state of ketosis that rightly needs to be managed with medical intervention. But, it's important to understand that it is very different from nutritional or therapeutic ketosis.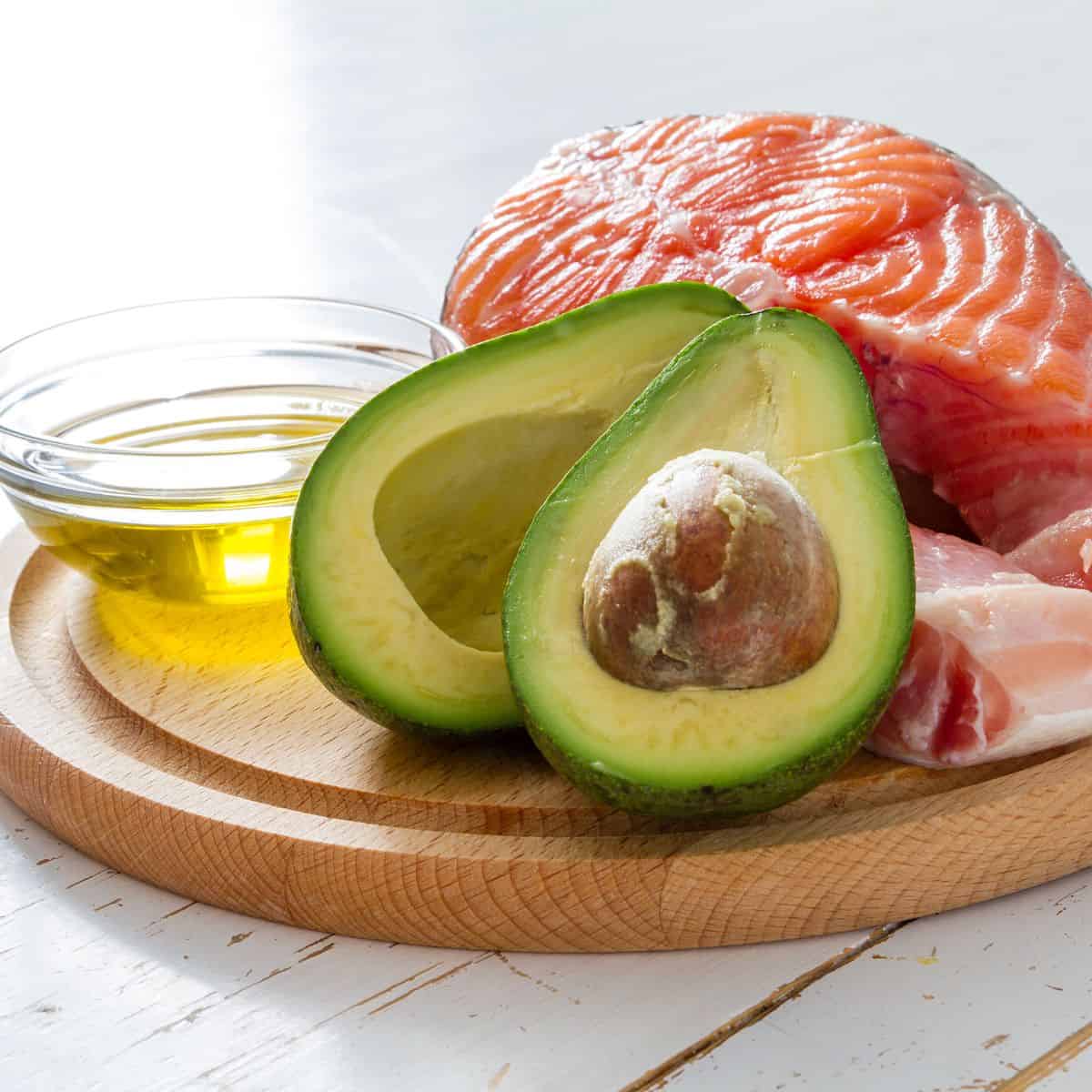 Nutritional v. Therapeutic Ketosis
Both nutritional and therapeutic ketosis are metabolic states in which the body's metabolic control is diligently managed to provide significant metabolic benefits to the body by consuming a diet that will promote high levels of ketone bodies in the blood.
The difference between nutritional and therapeutic levels of ketosis is simply in levels of ketone bodies measured in the blood. Nutritional ketosis is between .5 and 3 mmol/L and therapeutic levels of ketones measure between 3 and 6 mmol/L.
Dr. Adam Nally, M.D. recommends between .8 and 1 mmol/L for weight loss, whereas it is recommended to reach a ketone level of greater than 3 for disease management. When utilizing ketosis for managing chronic illness, the Glucose Ketone Index (GKI) is used to target low blood glucose and high blood ketone readings to promote the maximum ketone benefits possible.
What is the Structure of the Therapeutic Ketogenic Diet?
Though it differs slightly for kids and adults and can be tweaked depending on the condition being treated, a therapeutic ketogenic diet will be structured a bit differently than a nutritional ketogenic diet used for weight loss alone. In order to reach such high ketone numbers, the diet must be much higher in healthy fat at 85-90% vs. as low as 65% to target weight loss. Then protein will make up anywhere from 10-15% vs. as high as 30% of the diet, and a very minimal percentage (5%) vs. as high as 10%, will come from fibrous carbohydrates, including green leafy vegetables and other less starchy vegetables.
A therapeutic keto diet excludes entirely grains, legumes, roots and tubers, high-sugar and starch vegetables, fruit, processed foods, and all sugars, though some natural sugar substitutes may be appropriate. When used therapeutically, all foods are typically whole, prioritized for nutrient density, and sourced from organic, grass-fed, grass-finished, and pastured sources.
If this diet is strictly followed, then after an initial adjustment period referred to as "the keto flu", about 9 out of 10 people will begin registering a blood-ketone level of 0.5 mmol/L or higher as measured via a blood ketone meter, which means that the body is now in a metabolic state of ketosis and deriving energy from the metabolism of fats, as opposed to glucose.
Once someone is in ketosis -- and stays there for some time to increase the efficiency at which the body burns fat for fuel -- the person can start to realize many therapeutic benefits including managing chronic illness.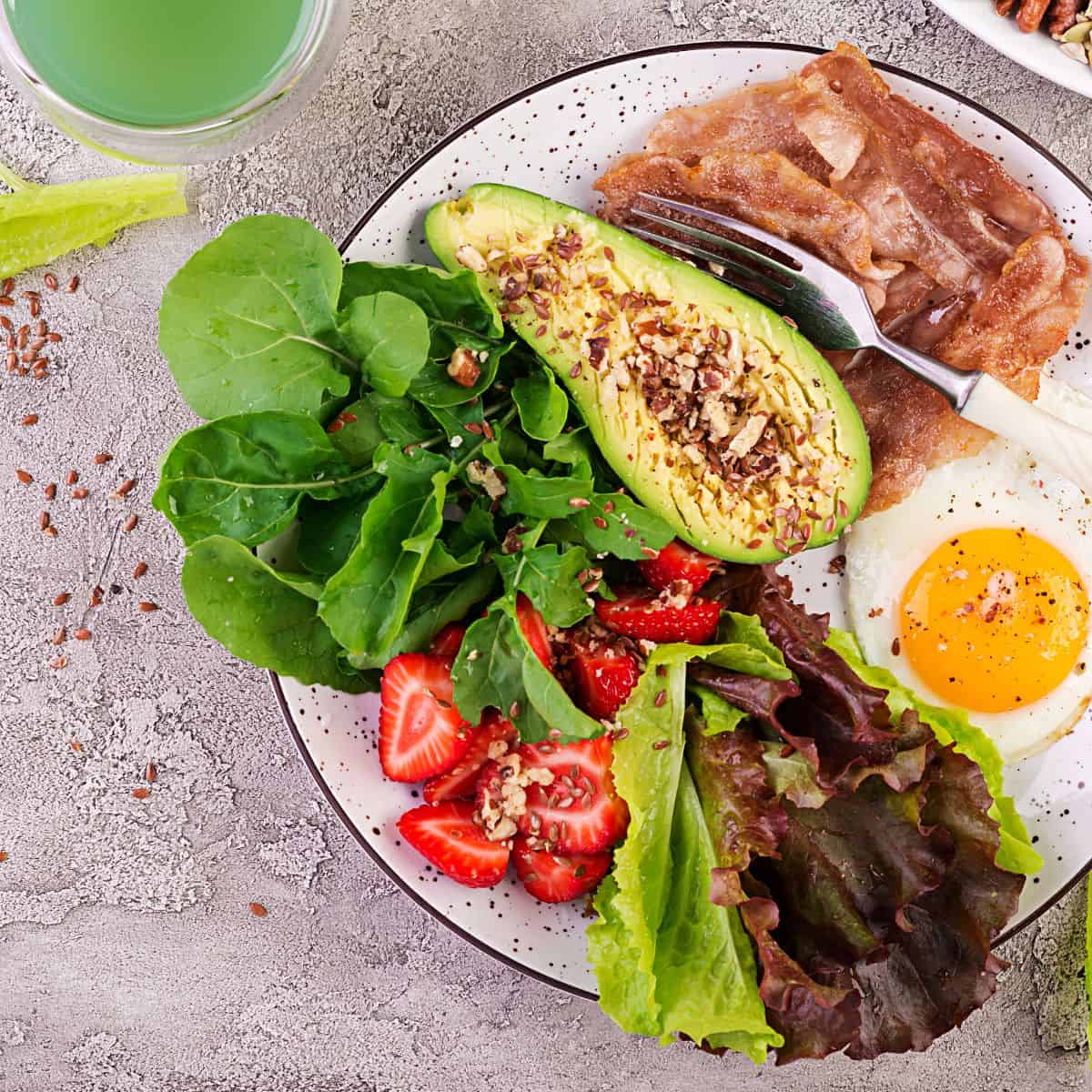 Let's Check Out the Research!
To show just how healing (and cool!) a therapeutic ketogenic diet can be, I'm going to start with a laundry list of all the conditions that have been shown to be, or are suspected to be, improved by the ketogenic diet. (2)
Epilepsy
Cardiovascular disease and stroke
Diabetes
Obesity
Polycystic Ovarian Syndrome (POS)
Neurodegenerative diseases (including dementia, Alzheimer's disease, and Parkinson's disease)
Narcolepsy and sleep disorders
Mental health disorders (like schizophrenia and bipolar disorder)
Dental disorders (like gum disease and tooth decay)
Migraines
Autoimmune diseases (including Multiple Sclerosis, Irritable Bowel Syndrome, and arthritis)
Cancer
Traumatic brain injuries (TBI)
Chronic pain conditions
And, many more! As with all things, the research is at different stages with respect to the benefits a ketogenic diet may have on each condition, but the work continues to demonstrate that there is plenty of therapeutic benefit in following a ketogenic diet. Let's take a look at a few specifics.
Cardiovascular Disease
We all acknowledge that heart health is crucial not only for longevity but for maintaining a good quality of life throughout the years. Maintaining even just nutritional levels of ketosis has been shown to improve blood lipids and triglyceride levels, reduce total cholesterol, and increase high-density lipoproteins, all key factors in reducing the risks of developing cardiovascular disease, heart attack, and stroke. (1)
Cancer
Cancer is complicated. It is a big and wide spectrum, and not all tumors evolve and grow in the same way. With respect to a therapeutic ketogenic diet, the research is still ongoing, but it seems that different types of tumors respond very differently to the diet, so it may be very beneficial for some, while being not effective at all for others. Studies that investigated if it could be a monotherapy, or the only therapy used for the treatment of cancer, mostly showed that it did not prolong life in any meaningful way. (3)
That said, it has been demonstrated that a therapeutic ketogenic diet can act as an adjuvant, selectively sensitizing cancer cells, rather than normal cells, to conventional treatments, like radiation and chemotherapies. (4) Additionally, it has also been shown to improve the overall energy levels and vitality in cancer patients, which greatly improves their quality of life.
Neurodegenerative Disorders
These are a range of diseases that are often attributed to old age, but really can (and do) affect people of all ages. The key to the therapeutic keto diet and diseases of brain degeneration appears to be in its ability to enhance mitochondrial function in a number of different metabolic pathways. Mitochondrial dysfunction plays an important role in the development of diseases like Parkinson's and Alzheimer's disease. It has also been suggested that the calorie restriction itself plays a protective role and the manipulation of critical metabolic pathways may have disease-modifying properties. (5)
Autoimmune Diseases
Several studies have shown that the type and levels of nutrients play a significant role in lymphocyte function. Because the generation, survival, and overall function of lymphocytes play an important role in autoimmunity, the ketogenic diet and fasting-mimicking diets can affect autoimmunity substantially. Some autoimmune diseases that have been shown to be positively affected by a therapeutic keto diet are Multiple Sclerosis, IBS, Crohn's disease, rheumatoid arthritis, and more. (6)
While a therapeutic ketogenic diet isn't a panacea, research is showing us that what we eat and how we metabolize the foods we eat can play a substantial role in our overall health, how well we feel, and our longevity, too. Because dietary changes are accessible and without significant long-term side effects, if you are struggling with any kind of chronic illness, it might be well worth it to give this type of ketogenic diet a try!
Therapeutic Ketosis FAQs
Is therapeutic ketosis good for weight loss?
Each body is different, many can still lose weight while producing therapeutic levels of ketones. However, it is not necessary for ketones to be at therapeutic levels to lose weight. Weight loss can be achieved at ketone levels over .5 mmol/L.
Are therapeutic ketones good for you?
Therapeutic ketone levels have been studied for their health benefits as they pertain to managing chronic illness, increasing energy and cognitive ability, and improving mitochondrial function.
How long can you stay in ketosis?
You can stay in ketosis indefinitely. Each person is different and will need to decide how long they want to stay in ketosis and for what purpose.
Is keto a therapeutic diet?
Yes, the ketogenic diet is used therapeutically for managing many chronic illnesses and is being heavily studied for use as an adjuvant to treatments for cancer, Alzheimer's, Parkinson's, etc.
How long do you need to be in ketosis to lose weight?
Many experience weight loss in the first few weeks of ketosis as water and inflammation are lost and fat loss shortly after that.
Sources:
Paoli A, Rubini A, Volek JS, Grimaldi KA. Beyond weight loss: a review of the therapeutic uses of very-low-carbohydrate (ketogenic) diets. Eur J Clin Nutr. 2013;67(8):789-796.
Kendall M. The Therapeutic Ketogenic Diet. Optimising Nutrition. July 13, 2015. Accessed December 20, 2021. https://optimisingnutrition.com/the-theraputic-ketogenic-diet/
Klement RJ. The emerging role of ketogenic diets in cancer treatment. Curr Opin Clin Nutr Metab Care. March 2019; 22(2):129-134.
Allen BG, Bhatia SK, Anderson CM, Eichenberger-Gilmore JM, Sibenaller ZA, Mapuskar KA, et al. Ketogenic diets as an adjuvant cancer therapy: History and potential mechanism. Redox Biol. 2014;2:963-970.
Barañano KW, Hartman AL. The ketogenic diet: uses in epilepsy and other neurologic illnesses. Curr Treat Options Neurol. 2008;10(6):410-419.
Choi IY, Lee C, Longo VD. Nutrition and fasting mimicking diets in the prevention and treatment of autoimmune diseases and immunosenescence. Mol Cell Endocrinol. 2017;455:4-12.