Here are my top 10 low-carb vegetarian side dishes. Low-carb diets and lifestyles are not just for carnivores There are plenty of low-carb options for vegetarians too!
Plenty of vegetables are low in carbohydrates, so stock your kitchen with loads of fresh ingredients and check out these delicious low-carb vegetarian side dishes.
I lurve roasted veggies! Any vegetable you can imagine turns crispy and delicious when roasted with plenty of salt and good fat. This roasted veggie medley uses balsamic vinegar to bring out even more flavor. The sweet, salty, smoky flavor is sure to please even the pickiest eaters at your dinner table!
If you miss rice and risotto on your low-carb plan, this cauliflower rice risotto recipe is just what you're looking for. The mushrooms add a meaty texture. Just make sure to swap out the chicken stock with vegetable stock to keep it vegetarian-friendly.
Grilling is another great way to add flavor to veggies and mix things up, this grilled eggplant recipe is so fat and easy. The addition of fresh herbs really bring out the smokiness from the grill!
Grilled fennel is awesome. I find that most people either love fennel or hate it since it kinda tastes like licorice. When it's grilled the smokiness from the grill cuts the licorice flavor and the heat brings out the sweetness. Give it a try!
Get creative with the kinds of veggies you roast on a sheet pan. This recipe pulls in sweet bell peppers and red onions and different textures with asparagus and cherry tomato. So good!
Mushrooms! I love mushrooms. They're great sauteed with balsamic vinegar!
Have you ever thought to bread summer squash and make fries? You'll be surprised at how good these are. This recipe is a totally different take on a low-carb vegetarian side dish!
I'm not the biggest fan of green beans, but they're pretty good when you add some roasted nuts for a little extra crunch.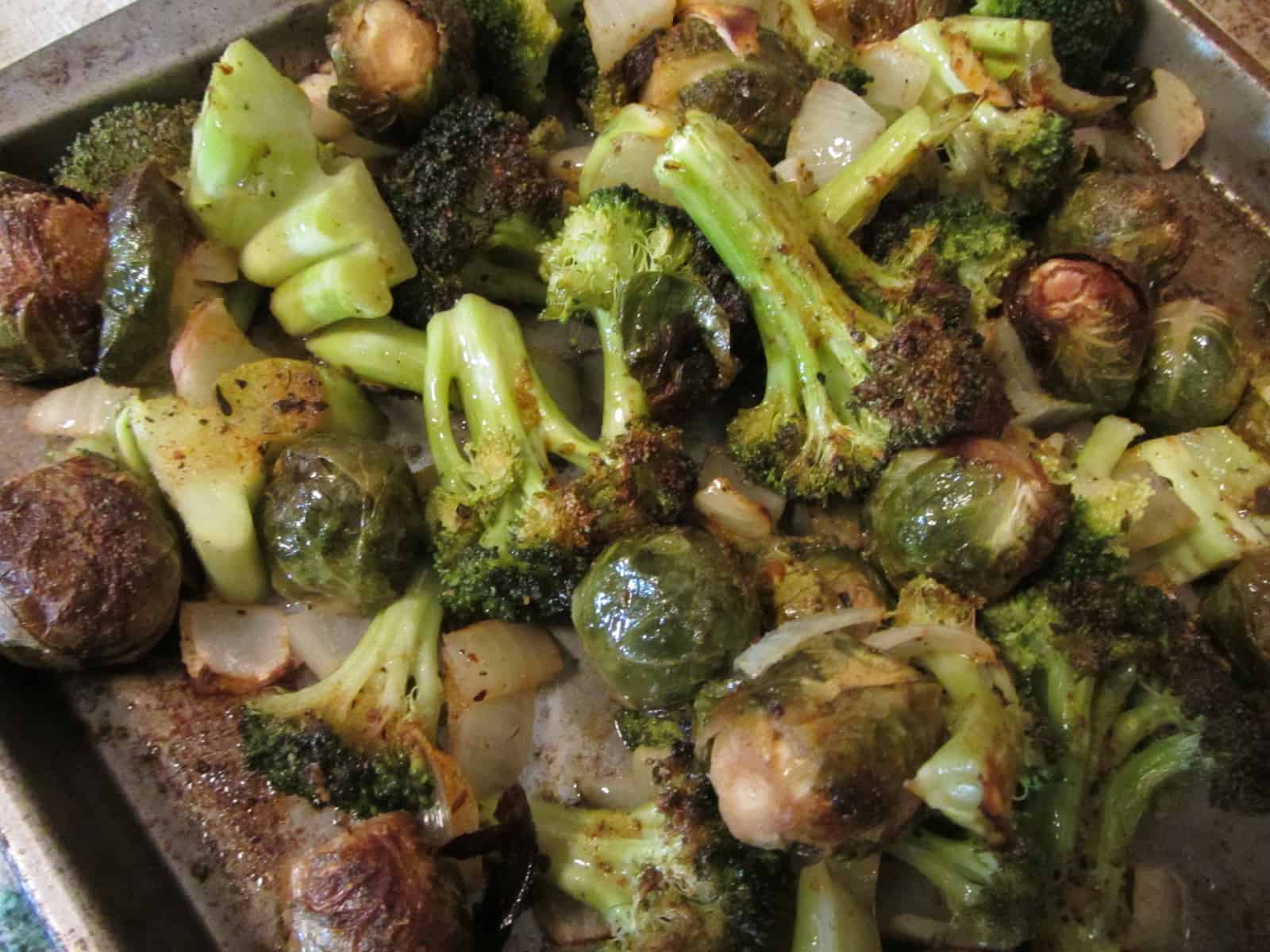 Here's another awesome roasted veggie recipe, just make sure to swap out the bacon grease for a vegetarian-friendly fat source like coconut or olive oil.
I love coleslaw, but I can't handle sweet coleslaw. I have to have tangy coleslaw, not sweet. Coleslaw is a great low-carb dish that delivers enough fat to keep you satiated. The crisp crunch from the cabbage and tang from the lemon makes this side dish super delicious!
Let me know what you think if you decide to make any of these dishes. Veggies are an awesome way to add diversity to any keto or low-carb plan!